Fiji Catamaran Charters. Designed with you in mind.
Our passion is to share our love of Fiji with you. Join us on board our beloved  'Aparima' and explore our favourite islands. We will ensure your Fiji cataraman charter is everything you wanted and more.
Experience the true heart of the South Pacific…
Explore paradise.
Experience adventure.
Dive or snorkel with majestic manta rays (seasonal). Picnic on Champagne Beach. Explore Castaway Island, the backdrop to the Tom Hanks' blockbuster 'Cast Away'. Swim through the world-famous Sawa-i-Lau caves. Spend the day in a local village, learn basket weaving, and maybe a few Fijian words! Get that adrenaline fix on a shark dive with some of the biggest shark species on the planet. Surf world-class breaks. Or simply unwind, cocktail in hand, as you watch the sun set over your own secluded beach. A cataraman charter in Fiji really does have it all.
Enquire
Design your perfect Fiji cataraman charter…
We create extraordinary catamaran charters that put you in the heart of Fiji. We ensure you are in the right place at the right time for some of the best diving, fishing, surfing, and sailing in the world.
Our crew have, between them, 60 years' extensive, on-the-ground knowledge of Fiji. We will guide and support you through the whole booking process before departure, and will be there to make memories with you on board.
Tell us what you want for your tailor-made charter and we will ensure your sailing holiday is the trip of a lifetime.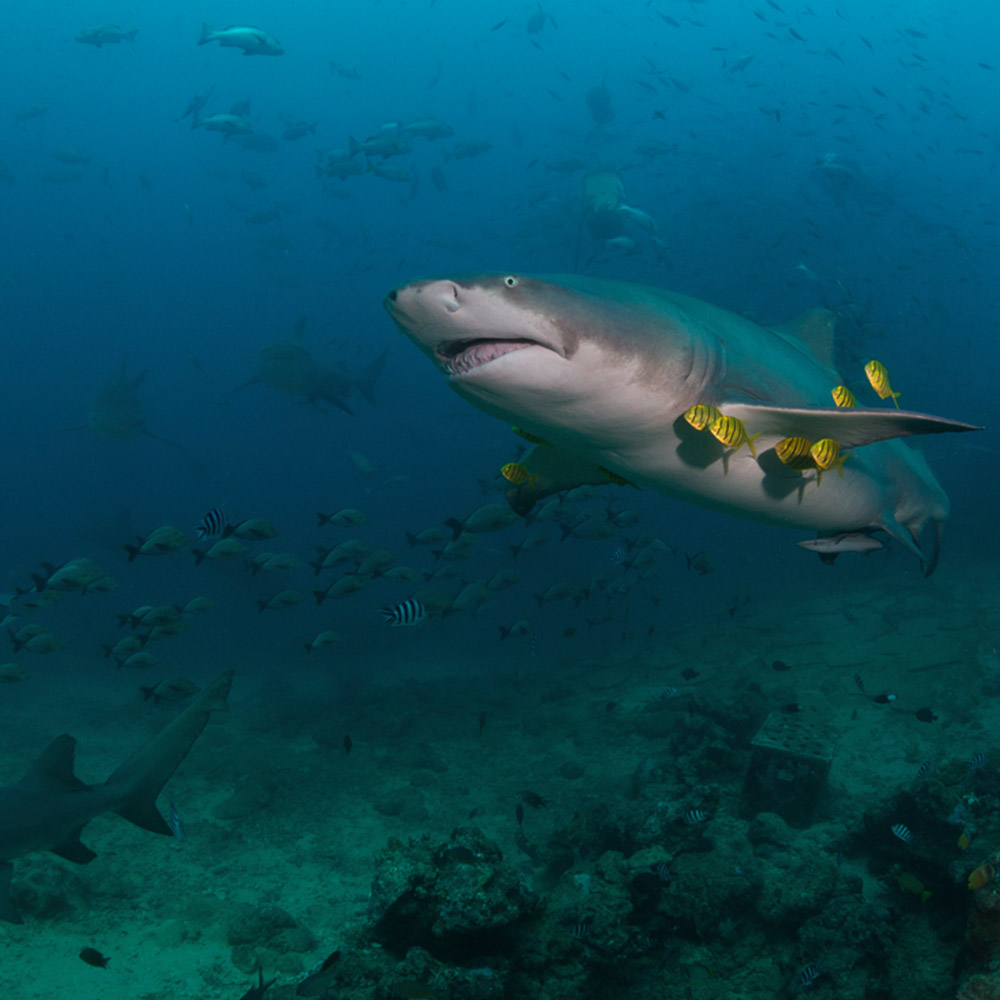 Adrenaline-filled diving
From pinnacles to wrecks, sharks to eagle rays, the Mamanuca and Yasawa Islands offer something for everyone
Dive into an underwater world of soft and hard corals, a myriad of tropical fish, manta rays, eagle rays, turtles, and sharks, and experience one of the best bull shark dives in the world.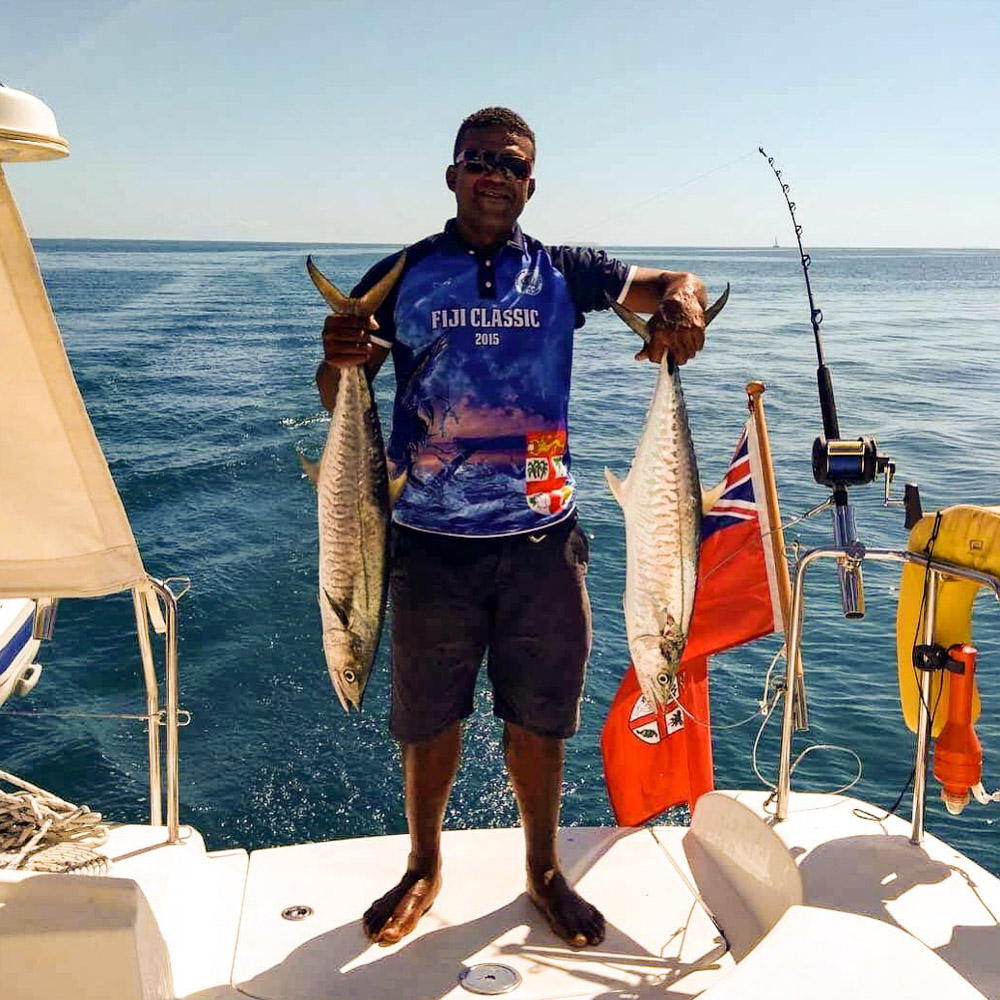 The 'fish of a lifetime'
Our Big Blue Fiji experts know these waters like the backs of their hands
The warm tropical waters surrounding the Mamanuca and Yasawa Islands are home to some massive big-game species such as GTs, yellowfin tuna, blue marlin, mahi mahi, and wahoo. So jump on board and catch the 'big one'.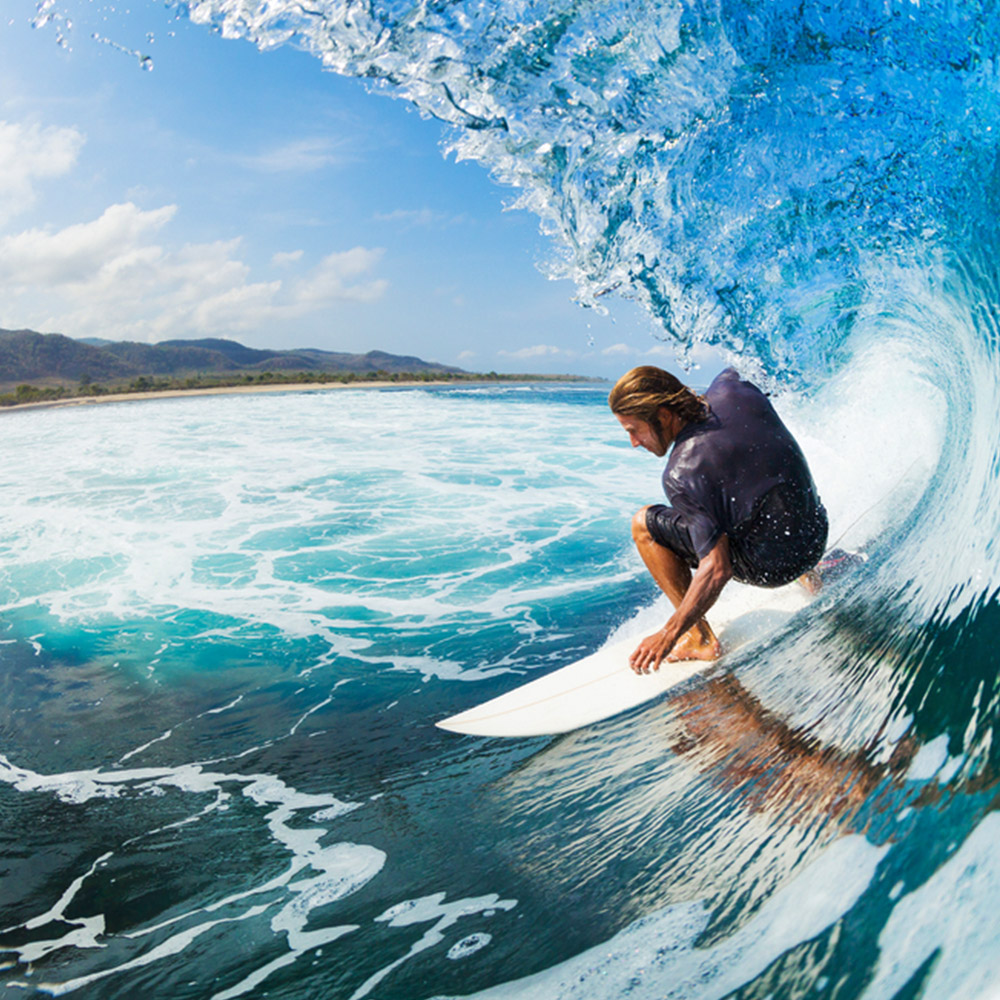 Unrivalled surf
Surf the legendary Cloudbreak, Restaurants, and Swimming Pools
We have access to these incredible breaks, and can offer unparalleled surfing charters to the best spots in Fiji onboard our luxury catamaran.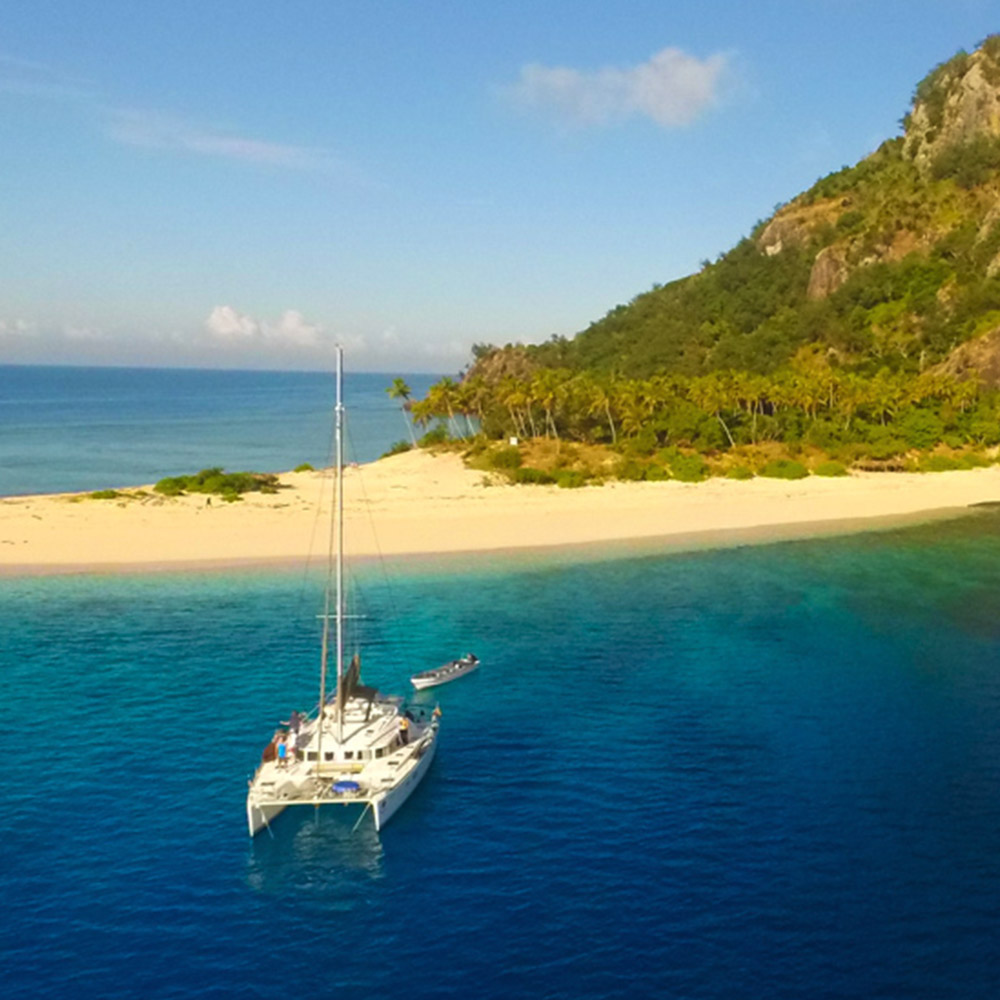 A backdrop of volcanic islands
Explore the wonders of Fiji on your own private catamaran charter
From spa days to mountain treks, dolphin spotting to diving, Big Blue Fiji will put you in the right place at the right time for what you want to do.
PLEASE NOTE: Our diving charters are for a maximum of 6 guests on board sharing three double bed ensuite cabins due to the increased number of crew
Have a larger family or friends group?
Come explore the islands on our larger group charters
Do you have more than six people wanting to set sail around the Fiji islands on an over night charter? We can take up to 12 guests on board with our partner catamaran so get int ouch with us today.
Get in touch
Start designing your journey into the extraordinary...